There are currently 11 volunteers who support the ZBTF.  For more information on their experience and background, please see below.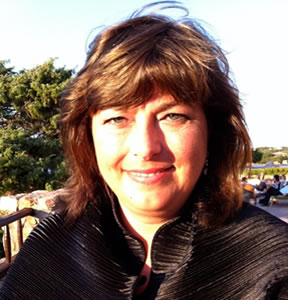 Karli Beare
Born and educated in north-west London, Karli graduated with a degree in geology. She then worked for several years in a textile agency and volunteers bureau, before moving to the Training Department of a large International bank in the City of London. In 1989, she decided to set up her own marketing business in which, for the next decade, she worked with a number of successful retail groups.
Running in parallel with this more conventional career, she was drawn to explore a wider understanding of wellness, believing that the principles of allopathic medicine adopted in the West could (and should) take account of the wisdom of ancient Eastern models of energy. She firmly believes that a respect for both models offers a more integrated and holistic understanding of our own body, mind and spirit relationships, leading, in turn, to a deeper sense of ease in our daily lives.
This personal journey of exploration, lasting some 25 years, afforded her many wonderful opportunities to engage with a variety of disciplines including Massage, Neuro-Linguistic Programming and Zero Balancing, which she also now teaches. As a hands-on Life Coach, no two sessions are the same, each being determined by the needs of her client in that moment. Each session will, however, involve a ZB as her experience is that working with body-triggers and body-memory, alongside left-brain techniques, offers clients the best opportunity to integrate negative life experiences, that have previously limited their everyday lives and relationships, in a more balanced and resourceful way.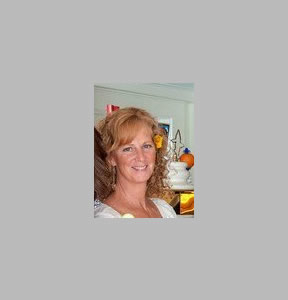 Michele Doucette
Michele is a licensed doctor of chiropractic with advanced certification in Zero Balancing.  She is a faculty member of the Zero Balancing Health Association, co-chair of the ZBHA Faculty Committee, chair of the ZBHA Ethics Committee, and member of the Zero Balancing Touch Foundation Envisioning Committee. She teaches core and advanced Zero Balancing internationally.
Michele has an active private practice in Wilmington, VT.  Her focus is the restoration and amplification of health and wellbeing for people of all ages, from infants to elders.  She is the author of Waking to Eden, a memoir that explores deep healing through the interface of mysticism and current scientific perspectives such as field theory, epigenetics, holographic theory, energy medicine, and expanded states of consciousness.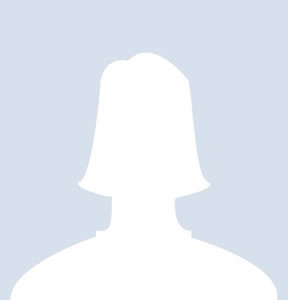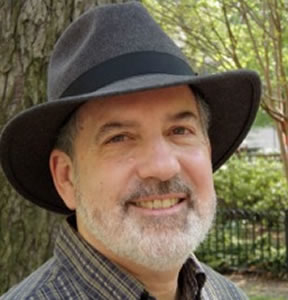 David Laden
David is the founder of the Center for Integral Healing Arts, a complementary healing and educational center in Madison, Wisconsin. Founded in 1983, CIHA is devoted to supporting health and well-being through the integration of the physical, mental and spiritual aspects of each client and student. David has always been especially interested in how the balanced alignment of the physical structure and the  flow of energy in the body are related and how this integration of structure and energy can  positively affect consciousness, counteract negative emotional conditioning and has the power to connect persons with their inherent state of health and happiness. The power of kind, respectful and purposeful Touch is the underlying foundation of David's work.
David is a Certified Advanced Rolfer, a Certified Zero Balancer and ZB Faculty member. He is a graduate of New York University, the Swedish Institute of Massage in New York City and the Rolf Institute of Structural Integration in Boulder, Colorado. He has served on the Board of the Zero Balancing Health Assn. and now serves as co-chair of the ZBTF Education Committee.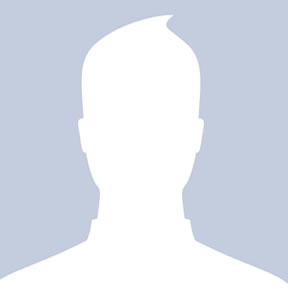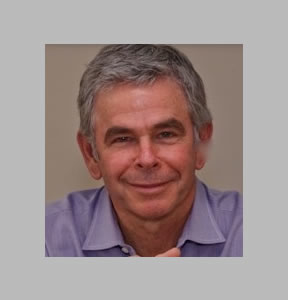 Jim McCormick
James McCormick, L. AC, began his Zero Balancing training in 1974 with ZB's founder, Dr. Fritz Smith, and became the first teacher of ZB after Dr. Smith, in 1979.  He is past Chairman of the Board of Directors of the ZBHA, for many years.  He is currently President of the Zero Balancing Touch Foundation.
He is alos co-president and co-founder of Cambridge Health Associates, a holistic health center in Cambridge, Mass., where he practices Zero Balancing and Traditional Acupuncture.
He studied Five-Element Acupuncture with Dr. J. R. Worsley in England from 1972 through 1982.  He was on the first committee to create the National Certification Commission for Acupuncture, among other things helping to create the first national exam for acupuncturists and the first Clean Needle Technique course and exam.
Jim is known for creating a caring and creative environment, where participants feel safe to be their full selves, while exploring new ideas and skills.  He presents information clearly, warmly, and with good humor and joy. He is married and has one son, in NYC.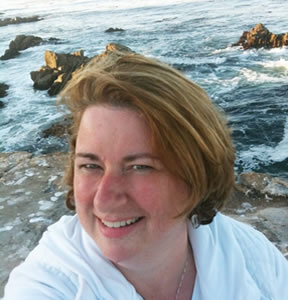 Cathy Miller
Cathy Miller is currently the President and Program Director for Soul Lightening International (SLI), a 501c3 non-profit organization dedicated to promoting acupressure training, practice and research for healthcare professionals worldwide. She is the senior instructor of Clinical Acupressure for SLI, and has a busy practice in Silver Spring, Maryland. She has also provided services at the Tai Sophia Institute Natural Care Center (now Maryland University of Integrative Health), Walter Reed Medical Center, and the University of Maryland Center for Integrative Medicine Shore Health System. Cathy has been a teacher and facilitator for most of her adult life. She is passionate about teaching touch skills for whole-being health, and is deeply dedicated to cultivating programs that empower individuals to creatively manifest and express their true gifts. She is a Licensed Massage Therapist in Maryland and a Diplomate of Asian Bodywork Therapy as designated by the National Certification Commission of Acupuncture and Oriental Medicine.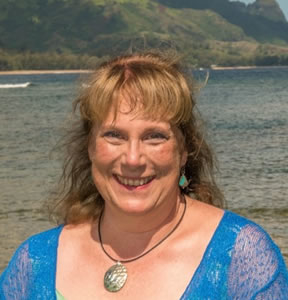 Mary Murphy
Mary Murphy, LMT, has been involved in therapeutic bodywork since 1981 as a practitioner and advanced bodywork educator. She is the co-owner of the Zero Balancing Wellness Center, located on Chicago's North Shore where she practices and teaches. She is a graduate of Georgetown University and the Chicago School of Massage Therapy. She has extensive clinical experience in working in a hospital based integrative medical center where she has taught in the medical residency program as well as in professional massage therapy programs and educational conferences on the use of therapeutic bodywork in health care. She holds diplomate certification in CranioSacral Therapy and has training with multiple manual therapy approaches.
Mary has served as a member and Chair of the Zero Balancing Health Association Board of Directors and is currently honored to serve as Vice President of the Zero Balancing Touch Foundation.  Her abiding interest is in promoting ZB as a tool for that allows people to experience their innate wholeness and potential for health and growth at any stage of life.  It is her deep belief that ZB holds a unique place in the realm of touch modalities because of its integrating and transformational effects on the body mind.  She is dedicated to helping the ZBTF fulfill its mission to collaborate and share information on the therapeutic use of touch in healthcare education and for the benefit of the public at large.
She is passionate about the immense potential Zero Balancing offers to ZB students and clients to engage with the deep wisdom of the body through conscious touch. She loves sharing the benefits of ZB touch as a revitalizing and integrating somatic therapy that can be used effectively in many health care practices and for general health maintenance.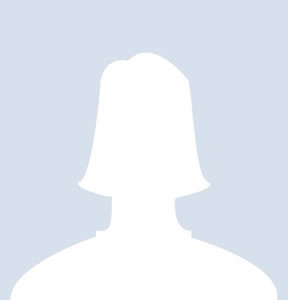 Karen Senffner
Karen Senffner, MA P.T. is a practicing physical therapist for 24 years and a certified Zero Balancing practitioner for 20 years. Karen moved to California to help run the Zero Balancing Association as Executive Director before the organization moved to the East Coast.  She completed the ZB Teacher Training 3 Program and has served as the co-chair of the ZB US Faculty Committee prior to being involved on the Zero Balancing Education Committee.  Karen is currently working as a physical therapist and using her Zero Balancing training with patients in a home healthcare setting through her work at Mission Hospice and Home Care.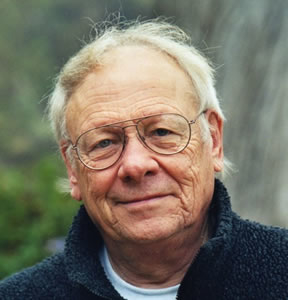 Fritz Frederick Smith
Fritz Frederick Smith, MD, is an osteopathy (1957), allopathic physician (1961), cranial osteopath, Rolfer (1971, inactive), licensed acupuncturist (1972), and founder of Zero Balancing (1970s).  He had always been fascinated by the healing power of touch because of his father, a prominent Chiropractor, and was a pioneer in the field of integrative medicine.  During the late 1960s, Dr. Smith studied at Esalen Institute in Northern California with many of the forerunners of the body-mind therapy movement, and became a certified Rolfer®. Through Esalen he met J.R. Worsley, founder of the College of Traditional Chinese Acupuncture in England, whose demonstrations "cracked" Dr. Smith's beliefs in the purely Western medical model. Soon after their meeting, Dr. Smith traveled to the UK to study with him and became a licensed acupuncturist in 1972. His study with Worsley continued over the next ten years earning him both a bachelor's and master's degrees in acupuncture, and becoming a fellow in the Chinese College of Acupuncture. Throughout these years he explored yoga, meditation, spiritual teachings in India, Eastern energy medicine, quantum physics, and developed the system of Zero Balancing.
Dr. Smith's observations of, and experiences with, both anatomy and energy as a force in the body led him to develop the manual body/mind therapy system of Zero Balancing (ZB). It is a system based on the Western view of anatomy and medicine with the Eastern view of energy and healing. In ZB both energy and structure are engaged simultaneously through touch and, as they are brought into balance, healing and feelings of well-being occur. The name Zero Balancing came about when someone receiving his work described the experience as being brought back into balance, "like I was Zero Balanced."
Dr. Smith was in active general practice in Watsonville, California, from 1957 until he retired in 1990. He has been practicing and teaching Zero Balancing throughout the world for more than 35 years. He's the author of many articles and two books, Inner Bridges: A Guide to Energy Movement and Body Structure and Alchemy of Touch: Moving Towards Mastery Through the Lens of Zero Balancing.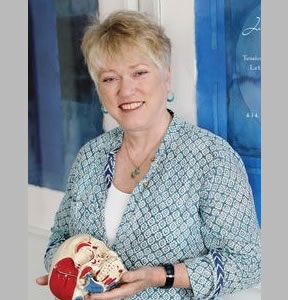 Judith Sullivan
Judith Sullivan, NCTMB, with a background in speech pathology, has been a certified Instructor of the Zero Balancing Association since 1989, teaching Core 1 and 2, Alchemy of Touch, Geometry of Healing and Freely Moveable Joints. She developed Spirit of the Organs, ZB and Kids and Unlocking the Secrets of the Skull for the Zero Balancing Health Association.
Judith was an instructor for the Upledger Institute for 13 years— CranioSacral Therapy 1 and 2—and is Diplomate certified. She has been a student of Tai Chi for over 30 years and an instructor for the International School of Tai Chi Chuan since 1984. She has also taught Arica® Chua Ka™, a bone massage.
Judith is a skilled practitioner and an effective and exciting teacher. She is clear and precise, and makes learning fun. She has a deep understanding of how energy moves through the body, and how through deep listening, we can most effectively balance the energy and the structure.
She had her book Zero Balancing Expanded—The Attitude of Awaiting a Fish published in 2014 by the Upledger Institute Press.
Judith lives in Charlottesville, VA where she takes Hip Hop classes whenever possible. To her, Hip Hop is the epitome of the integration of energy and structure! She also visits her oldest daughter and grandchildren in Vermont, and her youngest daughter in Los Angeles.