Zero Balancing Touch Foundation Day at Mar de Jade
A breath of fresh air leads to new paths on a sandy beach at Mar De Jade, Mexico. Where the jungle meets the sea on a sunny day and the oceans edge was just a stones throw away, a dedicated group of ZB faculty heard two researchers share their preliminary results of an exploratory study on what happens between practitioner and client in a ZB session.
What a rare opportunity with a very juicy topic! That was one of the main highlights of the day at the International Faculty Retreat that was devoted to the Zero Balancing Touch Foundation presenting on their recent activities in the last year and a half since the 501c3 status was granting in the fall of 2014. Read on for more on the research details.
As a co-sponsor of the International Faculty meeting at Mar de Jade in Chacala, Mexico the Board of the Zero Balancing Touch Foundation was pleased to have the opportunity to update the attending faculty. After Fritz Smith led the opening pyramid meditation, Karli Beare kicked off our presentation with the following summary.
1. Participants were asked a series of simple questions:
• Have you heard of the ZBTF?
• Do you understand what Intellectual Property Rights are?
• Have you looked at the www.zbtouch.org website?
• Did you receive a recent email from the Envisioning Committee and, if you did, did you read it?
2. ZBTF Structure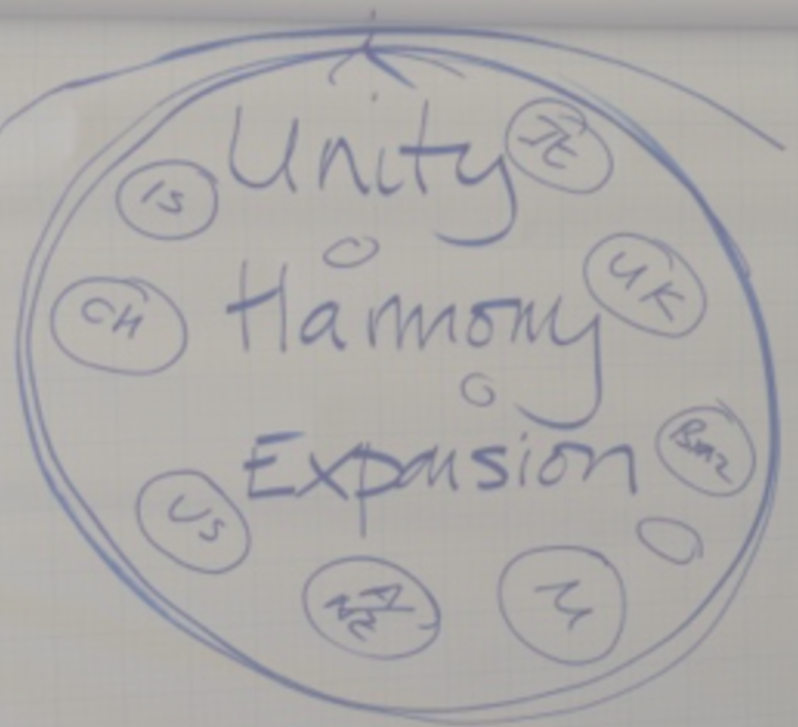 3. Mission
• To provide a neutral container for ZB.
• To amplify and protect Fritz's teachings and legacy. • To hold Middle-C for world-wide ZB Community.
• To promote and support world work.
4. ZBTF Structure consists of:
• Main Board – Fritz Smith, Jim McCormick, Mary Murphy and Karli Beare.
• Education Committee – David Laden, Jeff Lennard, Meher Engineer, Karen Senffner and Fritz Smith.
• Envisioning Committee – Mary Murphy, Karli Beare, Judith Sullivan, Michele Doucette and Cathy Miller from Soul Lightening.
• "We are all heir apparent to Fritz" not just those in organizational roles.
5. 501(c)3 non-profit status:
This status requires these key areas of activity:
• To promote generic skilled touch as a force for good in the world – not just ZB.
• To spread the word about touch by sponsoring Conferences such as IONs.
• To sponsor research projects into the benefits of skilled touch such as recent initial data collection by the Neuro Synchrony Institute. • To develop educational outreach programs for skilled touch.
6. The Way forward:
• To share the load – and the excitement – we need to manifest working groups for each of these requirements.
• We need volunteers for a ZBTF Admin Donkey and Social Media Donkey.
• We need ongoing support financially in order to fulfill research and other activities
Jim McCormick, President of the ZBTF shared our on going work.
Accomplishments and Ongoing Activities of the ZBTF
• Exciting Pilot research project with Neuro Synchrony Institute in Austin, T exas.
• Development of a new website,
• A survey of the world wide ZB associations,
• Support for ZBA Switzerland to develop a multi-lingual web presence,
• Sending of 5 faculty members to the Institute of Noetic Sciences 2015 conference to offer ZBs and network for further collaboration with IONS,
• Supporting the editing and exploring the publication of a new biography of Dr. Fritz Smith, by David Lauterstein entitled Life in the Bones,
• Beginning planning for a ZB archive
• New video of Fritz teaching ZB I with professional filming and editing
How you can help the ongoing work of the ZBTF
We have limited funds at this time but are doing the most we can to get the most out of those funds. Almost all of the funds we receive are put out for projects that supports ZB and touch in general.
One of our next big projects is to begin fundraising activities. Our main goal in the fundraising will be to raise money to support continued research with the Neuro Synchrony Institute on the measurements of the effects of Zero Balancing sessions. As you see below this was very exciting and very confirming of many of our ideas of what ZB sessions accomplish.
Secondly we want to raise funds to support the daily activities of the ZBTF. Right now our Board is all volunteer and serve as the office staff for the foundation. That limits how much we can do, as we all have many other commitments. If we can get office help we can do so much more.
All US donations are tax deductible. There are many ways to donate to the foundation. You can go to our website – www.zbtouch.org – and click on the Paypal logo and donate a lump sum or a monthly amount. You can speak to us about legacy donations. You can designate where you would like the funds to go – including projects mentioned above or your own special projects.
We invite you to please join us and help in any way you can to support the development of Zero Balancing and the importance of touch for health.
ZBTF Conference and Networking Participation
Mary Murphy reported on the success of the Institute of Noetic Sciences (IONS) conference in July of 2015 and the new inroads and connections made with IONS both in terms of potential new research design ideas and also plans to have faculty members Michele Doucette and Judith Sullivan apply for a speaker slot and/or breakouts at the next national IONS conference. Other conferences such as with the Science and Non Duality organization are also being considered. The ability to send well-trained ZB teams to offer sessions and represent ZB at conferences and other events is a goal to help groups integrate, organize, embody and ground their experiences in group settings. Zero Balancers without Borders is one way to look at this. Plans are also underway for participation in this spring's Soul Lightening International conference, particularly their Skill Touch day.